About Reconnect Psychology
We usually accept referrals from within the following geographical area:
As far West as Southport, The Wirral and Liverpool.
As far East as Scunthorpe and Hull.
As far South as Nottingham, Derby and Stoke-on-Trent.
As far North as Lancaster, Harrogate and York.
However, if you wish to make a referral from outside the area described, or would otherwise like to enquire about our services, please do not hesitate to get in touch using the details on our contact page.
Meet the Team / Our People
Dr Mike Smith
Registered Clinical Psychologist/Partner
Mike has worked in neurorehabilitation for the last 15 years. After qualifying as a clinical psychologist he worked in a regional neurorehabilitation unit, a community rehabilitation team and also provided neuropsychological input to a stroke unit. While working for the Lancashire Teaching Hospitals NHS Foundation Trust he headed a Waiting List Initiative team that successfully reduced the waiting time for neuropsychology assessment. Since 2009 he has worked in private practice providing neuropsychological rehabilitation for brain injury survivors in the community, and very occasionally undertaking medicolegal assessments. Mike's work is externally supervised by a Consultant Clinical Neuropsychologist.
Dr David Todd
Registered Clinical Psycholoist/Partner
Whilst on his final specialist placement in his clinical psychology training in 2007, Dave met and was supervised by Dr Mike Smith, at the Neurological Rehabilitation Unit in Preston. Dave went on to complete his Doctorate in Clinical Psychology from Lancaster University in 2008. Following his qualification as a clinical psychologist, he has worked within the NHS, charitable and private sectors, before joining Mike and his colleagues at Reconnect Psychology in 2012. In 2012, Dave also completed his Postgraduate Diploma in Clinical Neuropsychology at Glasgow University. Dave is interested in contributing to publications and research on psychological approaches within neurological settings, for example, in 2014, he co-edited a book on 'Narrative approaches to brain injury'.
Hayley Butler
Assistant Psychologist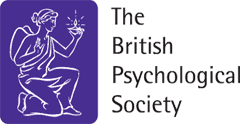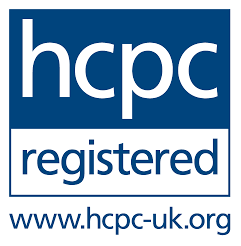 Our Story
The company was founded, when a need was identified for practical, grounded and client centred approaches to neuropsychological rehabilitation.  In 2009 Mike began working in the private sector and in conjunction with other colleagues, built up the practice over the next three years.  Dave joined the business in 2012.  Over the time since, the company has gained a reputation for helping people with severe and life changing problems following traumatic injuries or other conditions.  Dave became a partner in 2015, taking a greater role in the management and development of the practice.  We are now involved in far more diverse activities than when the business was started, including writing book chapters and articles, training, service development, and research.  Recently we have started working with Ariya Neurocare on their exciting new inpatient rehabilitation unit in Rotherham.  Together  with the unit staff we are devising a holistic model for offering inpatient rehabilitation to their clients.  We are extremely proud of the fact that, despite the practice growing over the last few years, our values remain as consistent as ever.  We strive to work in grounded, practical and client centred ways to help the people we work with achieve change.  We are fortunate to work alongside a range of committed case management, legal, and clinical colleagues to continue to provide high quality rehabilitation services.
Publications
Hutchings, J., Appleton, P., Smith, M., Lane, E., & Nash, S. (2002). Evaluation of two treatments for children with severe behaviour problems: Child behaviour and maternal mental health outcomes. Behavioural and Cognitive Psychotherapy,30(3): 279-295.
Shotton, L., Simpson, J., & Smith, M. (2007). The experience of appraisal coping and adaptive psychosocial adjustment following traumatic brain injury: A qualitative investigation. Brain Injury, 21(8): 857-869.
---
Smith, M.J. Vaughan, F.L., Cox, L.J., McConville, H., Roberts, M., Stoddart, S., and Lew, A.R. (2006) The impact of community rehabilitation for acquired brain injury on carer burden: an exploratory study. JHead Trauma Rehabil 21910 76-81
Weatherhead, S., & Todd, D. (2013). Narrative Approaches to Brain Injury. Karnac Books.